2020-06-16
3 Trick for Freeing Yourself of Clutter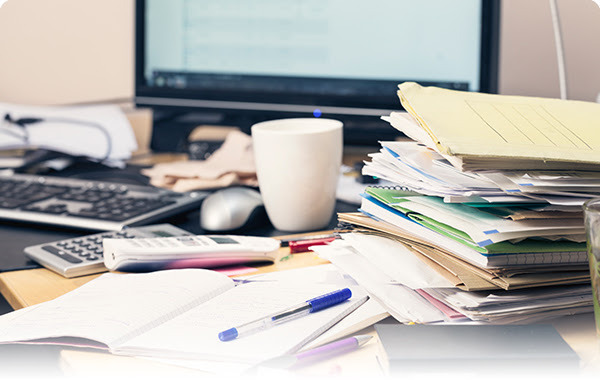 Three Tricks for Freeing Yourself of Clutter!
Keeping the paper clutter at bay is a challenge for anyone. The paperwork, bills, junk mail it all can add up quickly. You can cut through the clutter, with a few simple tricks to organized and cut down on the paper piles.
Go Paperless. Sign up to receive online bills. Add the monthly bills to a calendar so you remember to pay them on time or set up an automatic monthly payment schedule through your checking account.
Start shredding. Set up a paper shredder within easy reach of your desk to safely dispose of any documents you no longer need.
Opt-out of old subscriptions. If you receive subscription mail that you no longer need or read, like magazines and other journals, cancel these memberships and start cutting down on clutter and start saving some money too!
Stick with these easy tricks regularly and watch the paper clutter disappear!

Subscribe to RSS Feed
Welcome to our Blog!
2020-07-01
How to Make a Winning Offer!
2020-06-29
Tips on Water Conservation for your Garden
2020-06-23
The Top 5 Amenities for Today's Renters
2020-06-22
5 Ways to Prepare to Buy or Sell Later
2020-06-19
2020's Official Mascot!
2020-06-16
3 Trick for Freeing Yourself of Clutter
2020-06-10
7 Ways to Protect Yourself Online
2020-05-21
New Payment Options for Homeowners in COVID-19 Forbearance Pays
2020-05-19
Summer Safety during COVID-19
2020-05-18
Are You Ready For A New Home?
2020-05-15
4 Tips for Home Buyers with Boats
2020-05-14
Thinking of Buying a Houseboat?
2020-05-13
HOA? Beware the Rules and Regulations!
2020-05-12
5 Gift Ideas for Essential Workers
2020-05-11
Be aware of scammers during these uncertain times!
2020-05-10
Happy Mother's Day!
2020-05-09
Using Natural Light in Home Design
2020-05-08
Finding your Ideal Neighborhood
2020-05-07
Is a Smart Home in your Future?
2020-05-06
2 Tips for the Luxury Home Buyer
2020-05-05
2 Things to Consider Before Buying a Townhome
2020-05-03
Support your local farmers!
2020-05-02
April Showers Bring May Flowers
2020-05-01
When Life Gives You Lemons...use them in everything!
2020-04-30
Everything you need to Know about Home Warranties
Click here to see ALL articles.