2020-06-23
The Top 5 Amenities for Today's Renters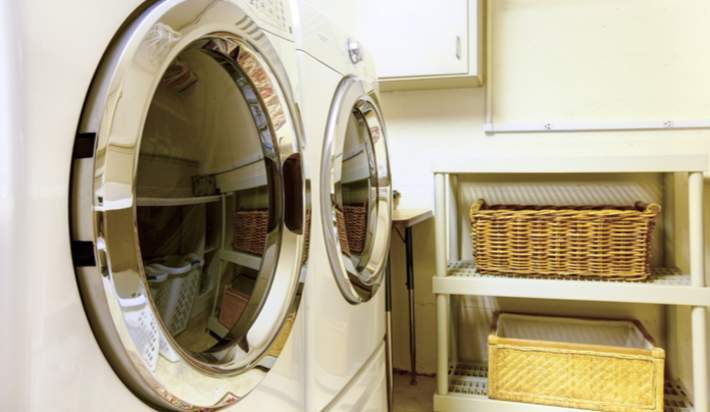 The Top 5 Amenities for Today's Renters
Are you tired of vacancies and costly gaps in renters? Check out these five amenities that can attract prospects to your properties (and encourage them to stay for the long haul).
If you're a landlord, it can be tricky to narrow down a tenant's wants and needs — and amenities make a huge difference. After all, your single-family house probably doesn't have a home gym or an in-ground pool. But potential renters aren't as complicated as you think.
In fact, a few simple additions and changes can set your property apart. Here are a few features that can garner success with your renters:
1. An Updated Kitchen
Now, you don't have to tackle a massive renovation to achieve an excellent kitchen. But an outdated room can be a deal-breaker, so it's necessary to make some alterations. For example, a set of floating shelves or a pair of pendant lights offer an inexpensive yet impactful transformation. You could also give your cabinets a fresh coat of paint. A new stove or dishwasher helps as well.
In any case, do your best to update your kitchen as much as your budget allows. Many tenants love to cook and entertain, so they'll enjoy an open, bright space.
2. Outdoor Space
A rental home that offers outdoor space looks like a winner to potential tenants. If they can sit outside and drink coffee, not much else matters. So, try to prioritize your property's exterior. If time and money aren't issues, install a peaceful patio or backyard deck. You could also add a porch swing. But even if you can't take on those projects, you can design an attractive area with fresh grass and flowerbeds.
Once finished, try to fence-in your outdoor space. Then, it'll be more secure, and pets and kids can run around freely.
3. An Insulated Garage
Whether you rent to individuals or families, residents recognize garages as a notable perk. If they don't have to park on the street or scramble to find a spot, that's extremely helpful. Additionally, garages tend to be much more secure — and who doesn't want to live in a safer environment? But there are a few other key advantages.
Even if it's five degrees outside, your tenants can enjoy a warm and toasty garage interior. Similarly, when it's incredibly hot, their vehicles aren't subject to the heat. Insulated areas tend to be much more energy-efficient — and that's a money saver! Be sure to update your garage so that it's fully insulated and ready to go.
4. A Washer and Dryer
In general, no tenant wants to pay rent and utilities and still need to use a laundromat. An in-unit washer and dryer setup should be a top priority. If you can't find a suitable location on the main level, do your best to create room in the basement or garage. The more accessible, the better. Or, if you're unable to provide appliances, highlight that there are hookups somewhere within the house.
Any on-site arrangement works better than none. That's especially true when your property isn't near a laundromat.
5. Home Automation Features
A lot of popular home automation devices are out there, and many of today's renters value these technological amenities above others. If your residents have access to smart door locks or Philips Hue bulbs, they'll feel more at home. Plus, many people own gadgets like the Amazon Alexa or Google Home. They can connect their systems to whatever features you decide to implement.
That said, it's wise to make these conveniences optional. You may find a few of your tenants aren't fans of home automation — and they'll appreciate the choice.
These Additions Make Your Rental More Appealing
If you want to attract more renters, use these amenities to transform your property. These changes aren't overly extensive or pricey — but they'll help your home stand out from the crowd.
Credit to Build-review.com

Subscribe to RSS Feed
Welcome to our Blog!
2020-07-01
How to Make a Winning Offer!
2020-06-29
Tips on Water Conservation for your Garden
2020-06-23
The Top 5 Amenities for Today's Renters
2020-06-22
5 Ways to Prepare to Buy or Sell Later
2020-06-19
2020's Official Mascot!
2020-06-16
3 Trick for Freeing Yourself of Clutter
2020-06-10
7 Ways to Protect Yourself Online
2020-05-21
New Payment Options for Homeowners in COVID-19 Forbearance Pays
2020-05-19
Summer Safety during COVID-19
2020-05-18
Are You Ready For A New Home?
2020-05-15
4 Tips for Home Buyers with Boats
2020-05-14
Thinking of Buying a Houseboat?
2020-05-13
HOA? Beware the Rules and Regulations!
2020-05-12
5 Gift Ideas for Essential Workers
2020-05-11
Be aware of scammers during these uncertain times!
2020-05-10
Happy Mother's Day!
2020-05-09
Using Natural Light in Home Design
2020-05-08
Finding your Ideal Neighborhood
2020-05-07
Is a Smart Home in your Future?
2020-05-06
2 Tips for the Luxury Home Buyer
2020-05-05
2 Things to Consider Before Buying a Townhome
2020-05-03
Support your local farmers!
2020-05-02
April Showers Bring May Flowers
2020-05-01
When Life Gives You Lemons...use them in everything!
2020-04-30
Everything you need to Know about Home Warranties
Click here to see ALL articles.