2020-07-01
How to Make a Winning Offer!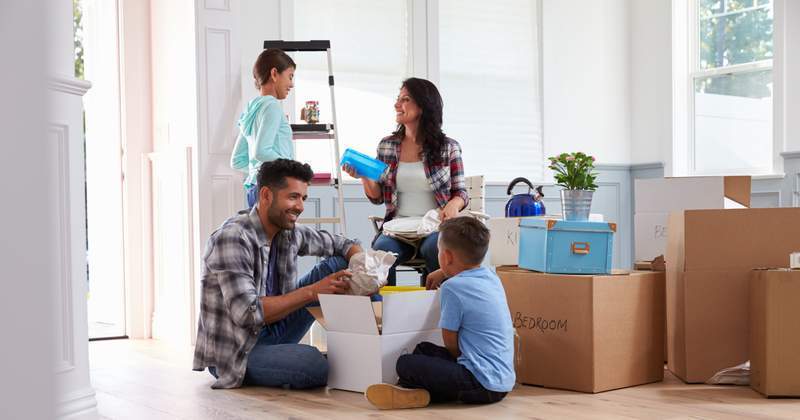 How to Make a Winning Offer on a Home
The homebuying market continues to heat up — and that means there could be some fierce competition out there. While that may seem intimidating, it doesn't mean your dream home is out of reach.
There are quite a few things you can do to stand out if you find yourself up against other buyers.
Want to make sure a property doesn't slip through your fingers? Put these five tips into action to make a winning offer:
Write a personal letter. Tell the seller what you love about the home and what it means to you and your family. Include the letter with your offer to set yourself apart from other interested buyers.
Add an escalation clause. With an escalation clause, you agree to increase your bid (up to a certain point) if another buyer outbids you. It's a great way to ensure you stay at the top in a bidding war.
Stay flexible and open-minded. Be mindful of the seller's timeline. If they need to spend a few extra weeks in the home before you can move in, discuss potential ways to make it work for both of you.
Increase your earnest money deposit. Upping your deposit can give a seller more confidence in your offer. Just remember that sellers could end up keeping the earnest money if you pull out of the deal.
Get preapproved for your loan. Another way to inspire confidence? Come in with a preapproval letter from a lender.
Ready to start your home search? Get in touch for help finding the perfect home and making a winning offer.

Subscribe to RSS Feed
Welcome to our Blog!
2020-07-01
How to Make a Winning Offer!
2020-06-29
Tips on Water Conservation for your Garden
2020-06-23
The Top 5 Amenities for Today's Renters
2020-06-22
5 Ways to Prepare to Buy or Sell Later
2020-06-19
2020's Official Mascot!
2020-06-16
3 Trick for Freeing Yourself of Clutter
2020-06-10
7 Ways to Protect Yourself Online
2020-05-21
New Payment Options for Homeowners in COVID-19 Forbearance Pays
2020-05-19
Summer Safety during COVID-19
2020-05-18
Are You Ready For A New Home?
2020-05-15
4 Tips for Home Buyers with Boats
2020-05-14
Thinking of Buying a Houseboat?
2020-05-13
HOA? Beware the Rules and Regulations!
2020-05-12
5 Gift Ideas for Essential Workers
2020-05-11
Be aware of scammers during these uncertain times!
2020-05-10
Happy Mother's Day!
2020-05-09
Using Natural Light in Home Design
2020-05-08
Finding your Ideal Neighborhood
2020-05-07
Is a Smart Home in your Future?
2020-05-06
2 Tips for the Luxury Home Buyer
2020-05-05
2 Things to Consider Before Buying a Townhome
2020-05-03
Support your local farmers!
2020-05-02
April Showers Bring May Flowers
2020-05-01
When Life Gives You Lemons...use them in everything!
2020-04-30
Everything you need to Know about Home Warranties
Click here to see ALL articles.